When is it time to consider a change in how you manage your child sponsorship program? In this post, we'll discuss the effectiveness of child sponsorship software solutions and the alternative that is an all-in-one, best in class solution.
Many nonprofit organizations manage their child sponsorship program manually, using traditional methods such as spreadsheets, paper files, and manual recordkeeping. As those programs grow and become more complex, manual methods can become time consuming, inefficient, and prone to errors. Organizations often consider alternate options when a transition is underway, perhaps driven by the departure of a key sponsorship program volunteer or leader. Initial research may lead an organization to consider software-based alternatives such as child sponsorship software, donor management software or customer relationship management (CRM) software.
While boxed software solutions may be able to automate some tasks and recordkeeping, the effectiveness of such solutions depends on 5 factors:
1. The quality and functionality of the software
Not all software options are well-designed, user-friendly, or have all the features and functionalities needed to support the specific needs of a child sponsorship program.
2. Integration with existing systems
Not all software integrates well with other systems and processes already in place in order to make the child sponsorship program more efficient and effective.
3. Complex Setup
Setup can be very tedious and complex. This is no small task as you must manually add separate custom fields to reflect every data point you wish to record and include on program participants and sponsors.
4. User training and support
Software doesn't run itself. Providing ongoing training and support for staff and volunteers using any software solution is important to ensure that everyone is using it effectively and efficiently. Staff and volunteer turnover can prove problematic.
5. Data security
Child sponsorship programs collect and store sensitive information about sponsored children and sponsors. It is important to choose software that is secure and protects this information.
The truth is, you may have to do a lot work to get child sponsorship software up and running. Or, if the software is easy to set up, it may not have the functionality to support your program in the long-term. Before choosing a software alternative, assess your organization's needs, budget, growth potential as well as your goals over the next 3-5 years. It's possible the best alternative is to move the administration and management of your sponsorship program to a child sponsorship services provider… like BrightPoint for Children.
Want practical ideas to grow your existing child sponsorship program?
Download our FREE eBook at www.brightpointforchildren.org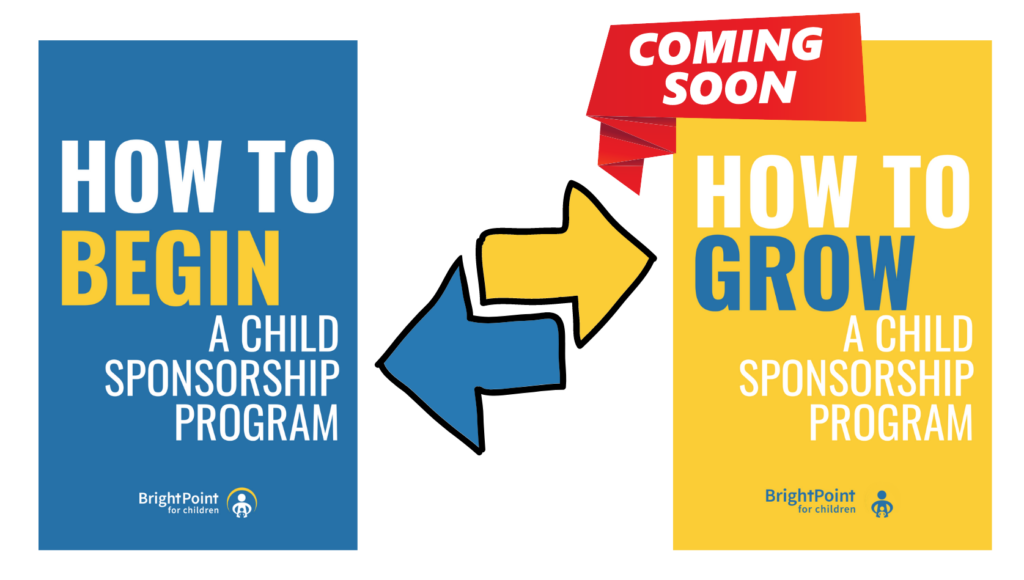 Organizations who want to change the world need the tools to do it. While you serve vulnerable children worldwide, BrightPoint for Children works behind the scenes to manage your sponsorship program. We've spent over a decade refining our processes to improve accuracy, reduce errors, attract new sponsors, keep existing ones and serve more children. More than a boxed software product, we become your full service child sponsorship team. You're making a difference; we'd like to make it easier.
Click here to learn more about child sponsorship software
SUBSCRIBE TODAY FOR MORE CHILD SPONSORSHIP INSIGHTS! IF YOU PREFER, LISTEN TO THIS EPISODE ON OUR PODCAST, "CHILD SPONSORSHIP ADVICE AND ACTIONABLE INSIGHTS," AVAILABLE ON ALL PODCAST PLATFORMS.