It's been said that "neither snow nor rain nor heat nor gloom of night" can keep a letter from being delivered on time. But, what if it's a letter from a child in a remote village over 8,000 miles away? In this post, we'll explain why child letters are such an important, yet time consuming, part of every child sponsorship program and share options for sponsor letter distribution.
Nonprofit organizations using the child sponsorship model know that letters from the children and youth are an important aspect of child sponsorship programs. Letters help build a connection between the sponsor and the sponsored child. They provide an opportunity for sponsors to learn about the child's life, interests, and aspirations, and for the child to share their experiences and accomplishments.
Letters also help to build trust between the sponsor and the organization and keep sponsors engaged in the program. Receiving regular updates from the sponsored child can help sponsors feel a deeper sense of connection to the program and the child, and inspire them to continue their support. By providing regular updates on the child's life and the impact of the sponsorship, letters demonstrate the organization's commitment and can build confidence in the program's effectiveness.
Tip: Don't underestimate the time commitment
However, distribution of these letters ranks as one of the most time consuming tasks associated with child sponsorship programs. Depending on the size of the sponsorship program, there may be a large volume of letters to record in your nonprofit database, CRM or donor management software. Then, if sponsors and children are communicating in different languages, letters may need to be translated prior to distribution. Additionally, letters should be reviewed and possibly edited before being distributed to ensure they are appropriate and in line with program guidelines. Such a high volume of work for staff or volunteers can lead to feeling overwhelmed, which can impact the quality and speed of work.
When it comes to letter distribution, your nonprofit organization has a few options, including:
1. Direct Mail 
Letters can be sent directly to sponsors through the mail which allows for the inclusion of photos, drawings, or other materials created by the child as well as printed program updates or organizational newsletters.
2. Email 
Letters can be scanned and sent directly to sponsors through email which is a convenient way to share additional updates regarding the program's activities and progress. Using email also reduces printing and postage costs for your organization.
3. Online Platform 
Sponsorship programs can use a variety of online platforms or a portal to distribute letters and other program updates. This way, sponsors can access their updates anytime through a secure, online platform. Using a web-based platform also reduces the printing and postage costs for your organization.
4. Events 
Letters can be distributed in person at events such as sponsor meetings, program visits, or fundraising events. This can provide an opportunity for sponsors to hear more about the program while connecting with other program participants and leaders from the organization.
No matter your distribution method, letters are an extremely important aspect of every sponsorship program. However, don't underestimate the high volume of work involved to review, edit, translate, record and distribute each one.
Are you preparing to launch a new child sponsorship program? Download our FREE eBook and explore our services at www.brightpointforchildren.org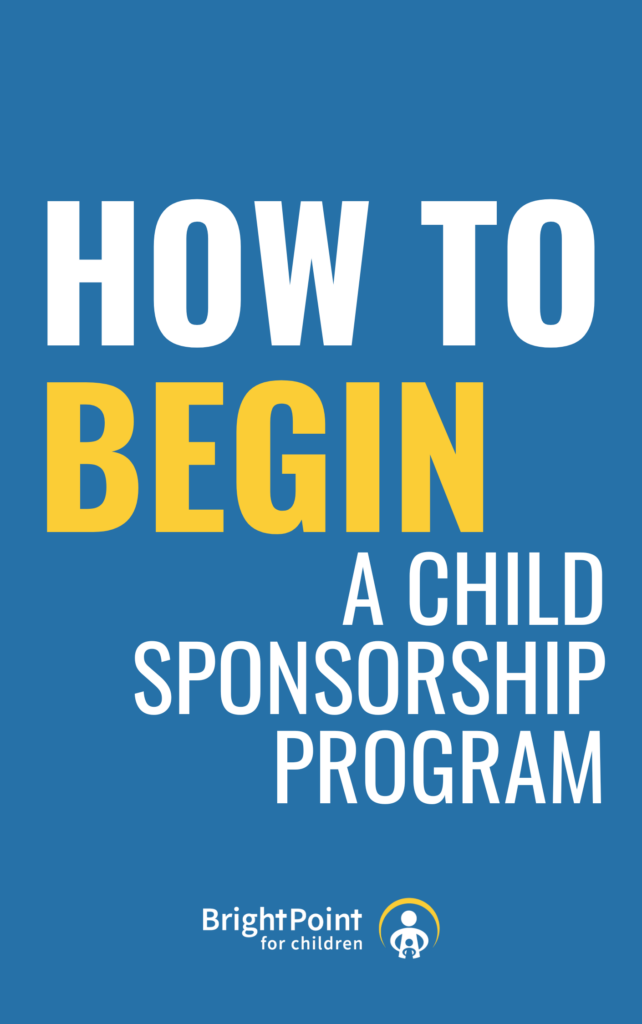 Organizations who want to change the world need the tools to do it. While you serve vulnerable children worldwide, BrightPoint for Children works behind the scenes to manage your sponsorship program. We've spent over a decade refining our processes to improve accuracy, reduce errors, attract new sponsors, keep existing ones and serve more children. More than a boxed software product, we become your full service child sponsorship team. You're making a difference; we'd like to make it easier. Visit www.brightpointforchildren.org to learn more.
SUBSCRIBE TODAY FOR MORE CHILD SPONSORSHIP INSIGHTS!