Today is Giving Tuesday a day dedicated to generosity. People all over the world are joining together to give their time, money and talents to help organizations that are close to their hearts. Today, I am happy to share with you a story about young men in Kenya who were rescued from a life on the streets and are paying it forward by using their time and talents to help their community.
Seeds of Hope Children's Outreach is one of our partners that we have the privilege of working with in Kenya.
Located just outside of Nairobi, young men are rescued from a hard life on the streets and are brought to the Navaisha Vocational Training Center where they are able to learn a trade in welding, receive counseling, and participate in discipleship. During the COVID-19 outbreak, a friend and supporter in California donated 20 computers for the school. Excited and blessed for the opportunity to have a computer lab at their school, 10 students decided to give back to their community by building desks and benches that will help other students in nearby schools practice social distancing when they return to the classroom in January.
This opportunity has given the young men hands-on experience and a chance to show their community what they have learned. Even while they are not in school (due to the pandemic), they are still doing good work that is impacting their community. This gives them confidence. Usually, street kids have a bad reputation but this program is helping to change the way the community sees them. They are seeing these boys learning skills and giving back locally, helping new boys coming off the streets to get clean, leading morning devotionals and prayers, and building relationships.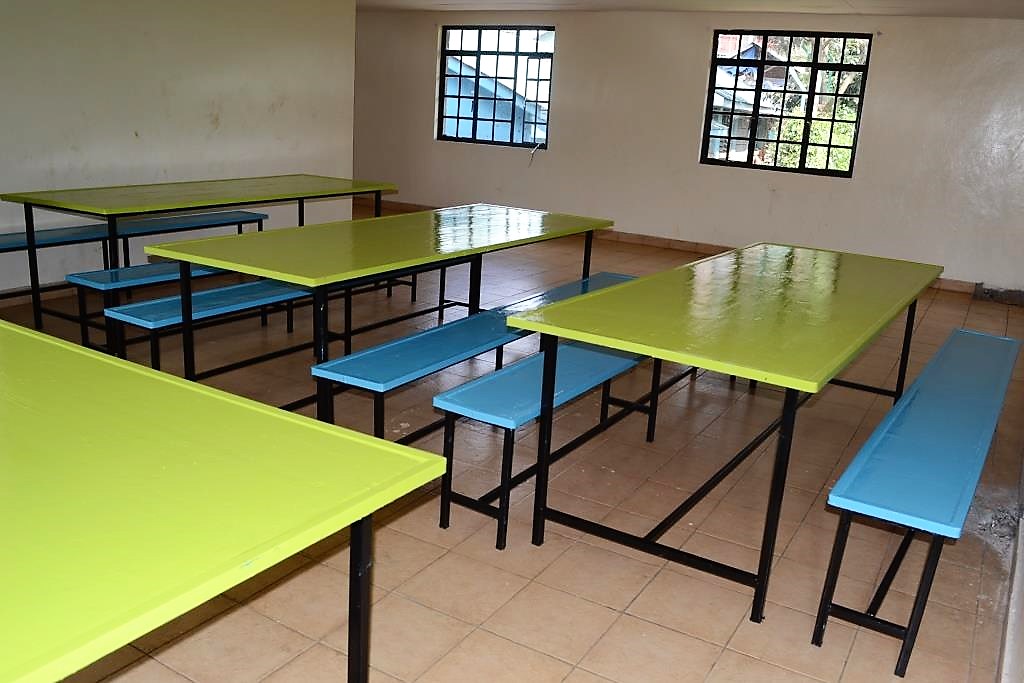 More schools are taking notice of their hard work and are asking if they could help build desks for their schools. A friend and supporter from Texas reached out to see if they would be willing to build bunk beds for another orphanage! It means a lot to the boys that someone trusts them and gives them the confidence they need to continue their education to better their future.
It is because of your generosity and support of our organization that allows us to be able to help our partners with their sponsorship programs.
Because of you, stories like this one are happening and lives are being changed for the better.
For Giving Tuesday, please help us reach our goal of raising $30,000 for our end-of-the-year campaign so we can help more children in 2021! Just click this link to learn more and to donate today!
Alicia Stever
Sponsorship Program Coordinator
BrightPoint for Children