Hello, friends. This year has been a ride. With everything from COVID-19 to sheltering in place, schools closing and people losing jobs, food shortages and a crazy political year, now more than ever is the time to remember that 2020 is not over and there is still hope to be shared.
This pandemic did not just hit America, but it hit worldwide. This has brought many challenges that are even more pronounced in developing countries. However, thanks to the generosity of our donors and sponsors, BrightPoint for Children has helped our partners restore hope to children around the world!
Our partners are amazing. They have been thinking of creative ways to continue to share the message of encouragement between sponsors and the children they support as well as helping the sponsors feel engaged with what is going in the communities. With the help of technology, we have been able to make those connections better than ever before!
Below are some highlights from this past year to show how our partners never stopped working to overcome the obstacles the global pandemic put in their paths, restoring hope by ensuring basic needs were met and making sure no child was left behind.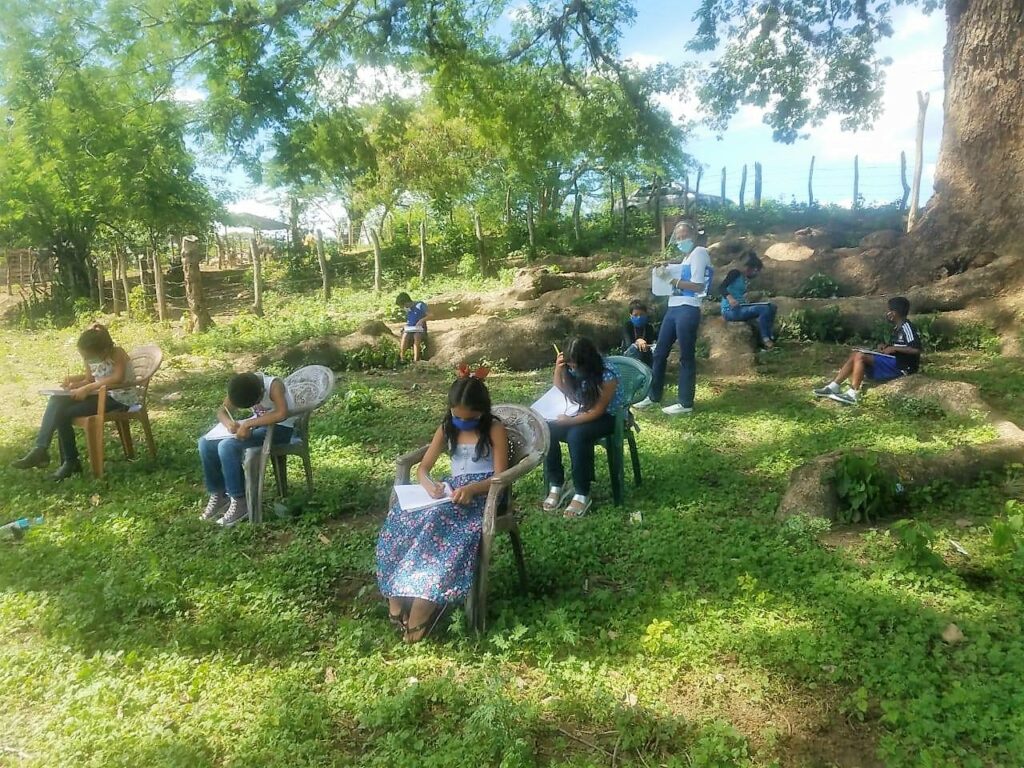 HOI (Honduras) – distributed educational materials to keep children engaged while schools were closed and their Honduran staff continued to receive support so they could take care of their own families.
Hope for Today (SE Asia) – distributed food and soy milk to the needy and students of their vocational training center sewed and provided masks to local communities.
Light from Light (Haiti) – provided much needed care at their clinic and demonstrated the value of wearing masks and practicing good hygiene to help stop the spread of COVID-19.
Mully Children's Family (Kenya) – as a recognized essential service provider in Kenya, their staff was free to move about the country and continued to rescue children of neglect and abuse.
The 410 Bridge (Guatemala, Haiti, Kenya, Uganda) – supplied food boxes and sanitation supplies to their partner communities and implemented innovative solutions to spread the word about the pandemic in remote areas by equipping community leaders with megaphones and posters.
Wiphan (Zambia) – continued to provide nutritious daily meals at their schools in Zambia to ensure children were receiving at least one hot, nutritious meal each day while school was closed.
You can continue to restore hope around the world by supporting our work that keeps sponsors and children connected through the sharing of stories, prayers and encouragement. Our sponsorship programs provide essential funds that allow our partners to focus on their efforts around the world.
Can you help us reach our goal of raising $30,000 by the end of the year? To donate, you may click on this link now!
Alicia Stever
Sponsorship Program Coordinator
BrightPoint for Children