The week after Thanksgiving can be difficult. After time spent with friends and family, eating delicious food and starting Christmas celebrations such as decorating the Christmas tree or beginning to shop, starting back to work on a Monday can be hard. Our energy may be low and it can take time to get back into the routine of our school schedules and work meetings. Something we should never lose sight of is continuing to give thanks and showing gratitude. Thanksgiving should not be the only time we give thanks; instead, I challenge everyone to continue to find different ways to give thanks and show they are thankful every day. One way you can do so is by participating in Giving Tuesday.
Giving Tuesday is a global movement. A day where people can donate to their favorite charities and non-profits on December 3. What a perfect way to show gratitude and to kick off your giving season!
As you know, we are currently in the midst of our Give Hope end-of-the-year campaign where we are looking to raise $30,000 to continue helping our partners give hope to thousands of children all over the world. We cannot do it without your help! Every child deserves the chance to be given the opportunity to receive an education. Donate on Giving Tuesday, December 3, so you can be a part of that opportunity!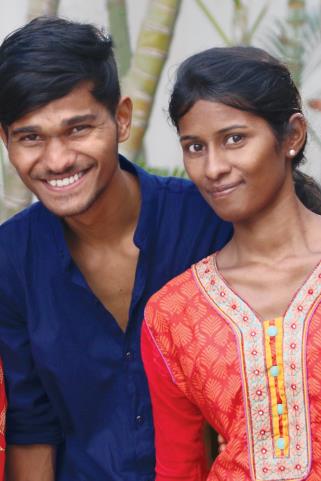 When you donate, you are becoming a part of a child's story. Just like many children in South Asia, Swapna was left alone at a young age. She tragically watched her mother die when she was just 5-years-old when a water truck pinned her mother against a wall. Then, just three years later, her father passed away. Swapna and her younger brother were left orphaned and alone. That is when Hope for Today, one of our partners, stepped in and changed their lives forever by allowing them to come to the Alpha Home. With a fierce devotion to bettering her and her brother's life, Swapna excelled in school. Eventually, she completed a bachelor's degree in nursing and graduated with honors. Now, Swapna enjoys being a nurse and taking care of others.
Stories like Swapna's are becoming more and more attainable with the help of the sponsorship programs our partners, like Hope for Today, are creating. When you give to our campaign, you are giving this opportunity to a child. Click here today to donate this Giving Tuesday! If you would like to learn more about Hope for Today and our other partners, you may click here.
Alicia Stever
Sponsorship Program Coordinator
BrightPoint for Children