The holidays are here! Right now, there are people finishing their Christmas shopping, making plans with their families, attending an ugly sweater Christmas party, and children deciding what cookies to leave out for Santa this year. This is a special time of year for many, especially for the children in our programs!
Our sponsors bring the spirit of Christmas to children all around the world through Christmas cards and letters, prayers, and support! Today, we want to share with you a few ways the holidays are celebrated around the world in communities where our children live!
Kenya
Christmas in Kenya starts on Christmas Eve as families attend church service and homes are decorated with balloons, flowers, and ribbons. A roasted goat and chapati (flatbread) is a traditional meal that many look forward to!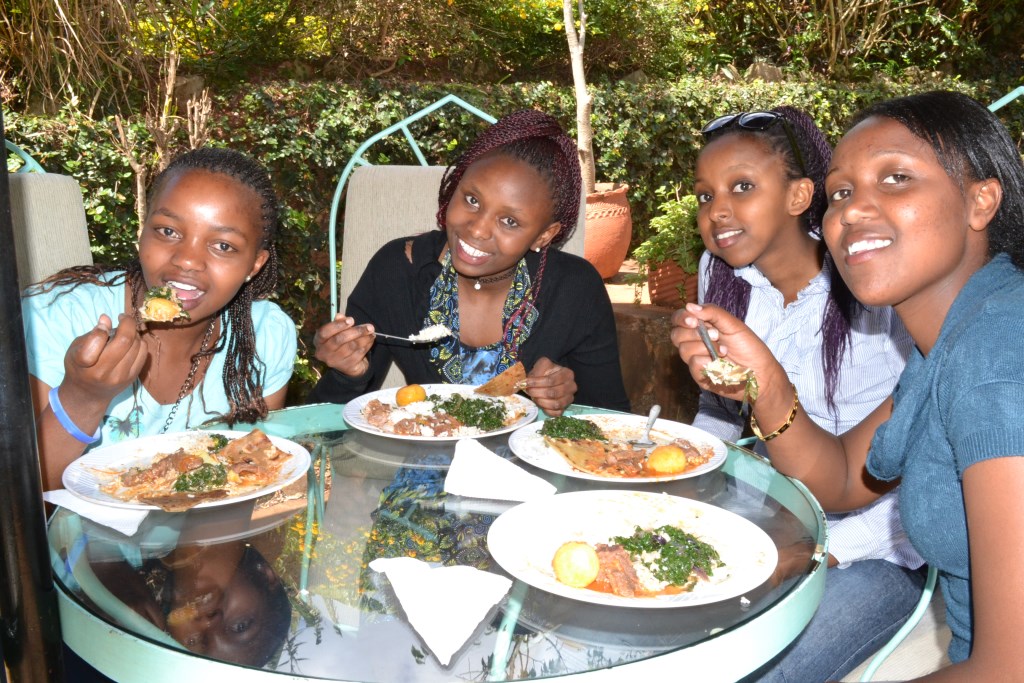 Haiti
Jwaye Nowe (Merry Christmas in Creole)!  A special tradition some children do on Christmas Eve is place their newly cleaned shoes, filled with straw, under a tree on their porch. They wait patiently hoping Tonton Nwèl (Santa) will remove the straw and leave presents!
Honduras
The holidays in Honduras are a time to be with family. The meal is an important tradition that includes roasted pig, tamales wrapped in banana leaves, and special desserts consisting of Rosquillas en Miel (small crust corn donuts soaked in honey) and Torrejas (fried egg whites soaked in honey). The celebration ends with a night sky filled with fireworks.
Southeast Asia
Christmas in Southeast Asia is a smaller affair compared to the rest of the world. Midnight Mass is a very important service. Families will walk together to attend the service and a massive feast consisting of different curries is held after. Christians will put small oil burning clay lamps on the flat roofs of their homes to share with their community that Jesus is the light of the world.
Ukraine
Christmas is celebrated on January 7 because the main church is the Orthodox Church which uses the Julian calendar. The main meal is served on Christmas Eve (January 6) where 12 dishes are served to represent Jesus' 12 disciples. Traditionally, the meals don't have any meat, eggs, or milk. After the meal, people love to sing carols! In fact, "Carol of the Bells" came from the Ukrainian carol, "Shchedryk."
This year, give the gift of joy to help thousands of children around the world by donating to our Give Hope: Serving the Little Giants campaign. We are over half-way to our goal of raising $30k! To donate and read more about our campaign, click here!
From all of us here at BrightPoint for Children, and from our partners, we wish you a happy holiday season and we thank you for your support and partnering with us to bring joy to children around the world!
Alicia Stever
Sponsorship Program Coordinator
BrightPoint for Children