What is a transition and how does it impact a child sponsor? In this post, we'll explain the most common reasons why children leave a sponsorship program and discuss why your transition rate is an important metric for your program's sustainability.
In the child sponsorship model, transitions refer to the transfer of a sponsor's relationship with one child to another because the child they were sponsoring is no longer eligible for the sponsorship program. For example, if a child is being sponsored in a program that only supports primary school education; the sponsor would be transitioned to a new child in the program when their child completes primary school.
In the transition, the funding may still go to the same program while the sponsor develops a relationship with a new child within that program.
The possibility of a transition happening should be communicated to sponsors when they sign up to sponsor with your organization so they are not surprised when it happens. Setting that expectation up front is important. Transitions can be planned or unplanned, and can be initiated by either the sponsor or the organization receiving the support. Effective management of transitions is important to ensure that the needs of the sponsored child and the intent of the sponsor are met, and that the transition is as smooth and successful as possible.
Common examples of transitions in child sponsorship include:
1. Completion of the program
When sponsoring a child through a program that has a set duration, the sponsorship may transition when the program is completed or the child "graduates" from the program.
2. Change in child's circumstance
Changes in a sponsored child's family, such as moving to a new location or their family no longer needing support will result in a transition.
3. Organizational change
The withdrawal of an organization from a certain village, region or country can result in transitions.
4. Sponsor preference
The sponsor may request a different child to sponsor in order to support a different geographic region or support a child with a different set of needs.
Managing transitions effectively can be a challenge for child sponsorship programs, but it is important to ensure the sponsor understands the sponsorship program and is informed and supported when changes occur. This should include providing regular updates and clear communication in preparation for transitions, as well as during the process. At BrightPoint, with the processes and communication structures we have in place, our transition rate is 88%. That means we successfully transition approximately 88% of sponsors when there is a change in the child's status. High transition rates are important to the long-term sustainability of your child sponsorship program.
Organizations who want to change the world need the tools to do it. While you serve vulnerable children worldwide, BrightPoint for Children works behind the scenes to manage your sponsorship program. We've spent over a decade refining our processes to improve accuracy, reduce errors, attract new sponsors, keep existing ones and serve more children. More than a boxed software product, we become your full service child sponsorship team. You're making a difference; we'd like to make it easier.
Want practical ideas to launch or grow your existing child sponsorship program?
Download our FREE eBook at www.brightpointforchildren.org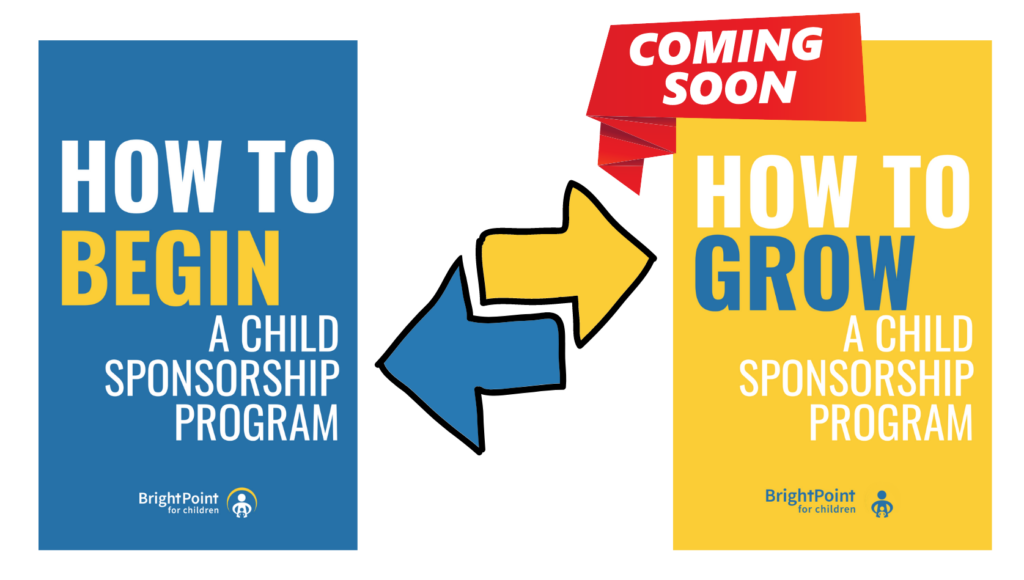 SUBSCRIBE TODAY FOR MORE CHILD SPONSORSHIP INSIGHTS! IF YOU PREFER, LISTEN TO THIS EPISODE ON OUR PODCAST, "CHILD SPONSORSHIP ADVICE AND ACTIONABLE INSIGHTS," AVAILABLE ON ALL PODCAST PLATFORMS.